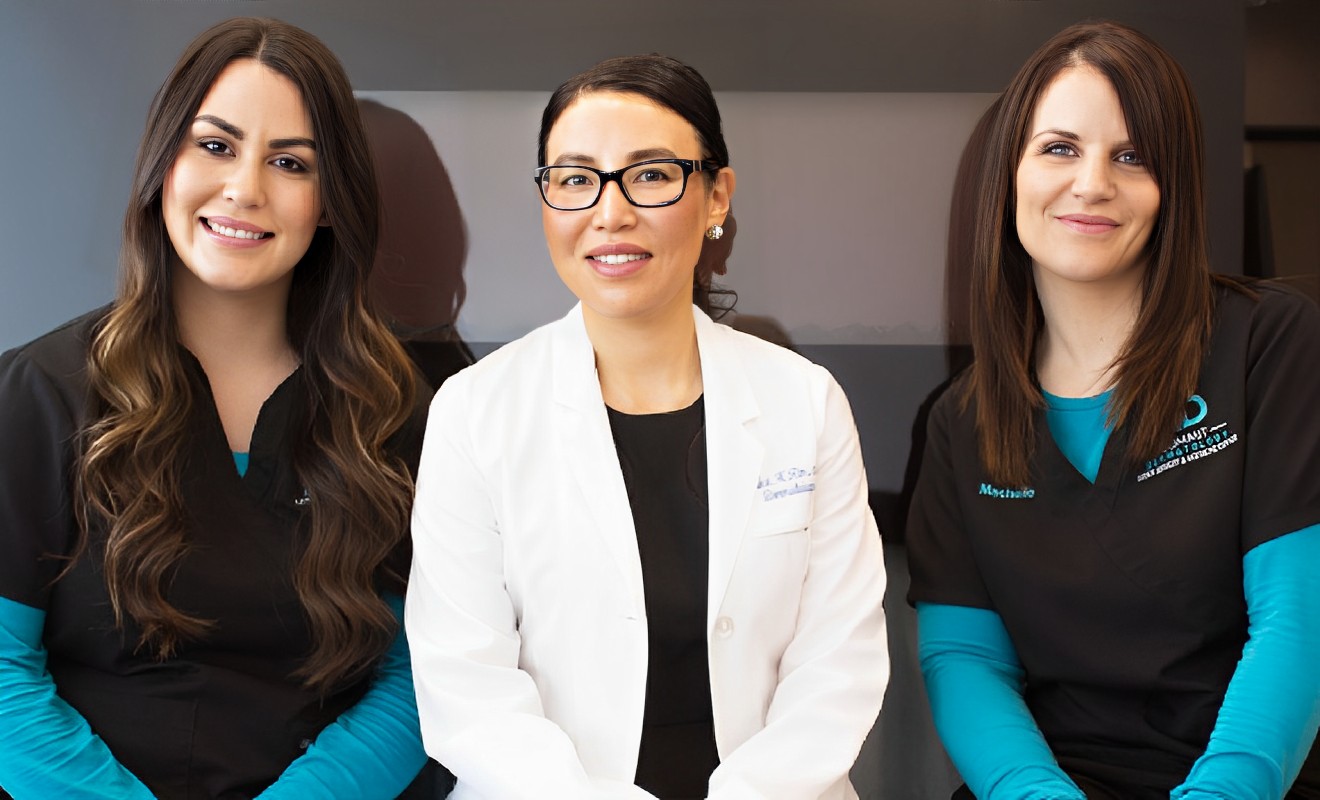 Board-Certified Dermatologist
At Summit Dermatology, all patients are personally evaluated by board-certified dermatologist, Dr. Jessica Kim.
To ensure patients receive their best results possible through a gentle and personalized approach, board-certified dermatologist Dr. Jessica Kim will customize the optimal treatment plan that results in the most natural look with minimal downtime.  This attention to detail ensures exceptional results.
For all injectable treatments and most laser treatments, we apply a topical anesthetic to minimize any discomfort.  Should any minor bruising occur, a complimentary laser treatment will be provided to rapidly reduce the recovery time so you can get back to your day with a fresh and natural look.
For surgical excisions, a complimentary laser treatment will be provided to minimize the appearance of scarring.
Because beautiful skin begins with healthy skin, we perform a skin evaluation to identify any spots that may be suspicious or cancerous. Once we are confident your skin is healthy, we will work with you to choose the right treatment for you. Dr. Kim will appropriately refer to subspecialists if she diagnoses a problem that requires further attention. Dr. Kim's patients can be rest assured knowing that she is looking out for them.
If you have any questions or comments, or if you want to learn more about the services we provide, please call us at 360.918.8101 . For a consultation, or to setup an appointment click here.
Cosmetic Dermatologist Serving Olympia, Lacey, Tumwater, Tacoma, Puyallup, Gig Harbor, Centralia, Shelton, Federal Way & surrounding areas in Washington.